Day 2 :
Keynote Forum
Director General of Medical Services, Bangladesh
Time : 10:00-10:50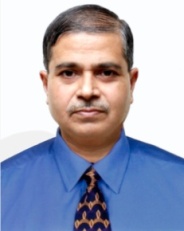 Biography:
S M Motahar Hossain is a Director General of Medical Services at Bangladesh Armed Forces, has 34 years of experience in research, evaluation and teaching. He has
expertise in Internal Medicine especially in Gastroenterology. He held important appointments in his long career including Personal Physician to Honorable Prime Minister
(2000-2001), Personal Physician to Honorable President (2012-2016) of Peoples Republic of Bangladesh and Instructor of Medicine in Armed Forces Medical College,
Bangladesh (2003-2004). He has number of publications in national and international medical journals. He also participated in UN Peace Keeping Mission in Rwanda
(UNAMIR) and Bosnia & Herzegovina.
Abstract:
Introduction: Dengue, a mosquito borne arboviral disease, is one of the febrile diseases in Bangladesh. With advanced modern
facilities in the field of diagnosis and management the case fatality of dengue has reduced to a great extent. Still it is the cause
of sufferings for the city dwellers. A considerable number of cases are encountered at Combined Military Hospital Dhaka.
Objectives: The study explored the susceptibility profile, sero-types and treatment outcome of the dengue patients attending
Combined Military Hospital Dhaka.
Methods: Data were collected from the medical registry of all 736 clinically and/or serologically diagnosed dengue patients
admitted into CMH Dhaka in the year 2016. Case series of descriptive epidemiological approach have been followed in this
study.
Results: Among the 736 cases, 48.37 percent were soldiers by rank. About 87% were male and 13% were female. Majority
(556=75.54%) of cases were in age group 19–49 years. Among this group 715 (97.15%) were from urban areas. Most of the cases
(654=88.86%) attended the hospital during July to November 2016. Among the clinically diagnosed cases, sero-positivity was
found 48.91%. Platelet concentrates were given to 1.49% cases. Antibiotics were administered in 40.76% cases, no steroid was
used. Out of 736 cases, 317 (43.07%) were of classical dengue. 418 (56.79%) cases were in grade-I form of dengue hemorrhagic
fever (DHF) and 1 (0.14%) case was of grade-IV form of DHF or dengue shock syndrome (DSS) who died during treatment.
Case fatality rate was only 0.14%.
Conclusions: High number of dengue cases indicates that the living environment is conductive to vector breeding, and/or
awareness about protective measures is inadequate. Moreover, dengue occurs mostly during rainy season especially from July
to November with the peak in October which indicates the seasonal influence.
Keynote Forum
Acibadem Healthcare Group, Turkey
Time : 11:20-12:10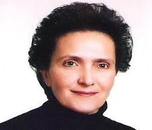 Biography:
Nur Birgen is an expert of Clinical Forensic Medicine and dealing with medical malpractice claims since 1997. She has a long practice in the Council of Forensic Medicine,Turkey. Since 2010, she is working for Acıbadem Healthcare Group as a Consultant and dealing with patient claims and patient safety.
Abstract:
Medical malpractice claims is a worldwide problem during healthcare services. As in other countries, physicians have been
liable since the 19th century in Turkey but they have been rare since 2005. After the change in Turkish Penal Code, claim
frequency increased. During recent years, ombudsman system started in Turkey and it is designed to encourage discovery and
negotiations between adversarial parties with the goal of resolving the problem without going to trial. The injured patient must
show that the physician acted negligently in rendering care, and that such negligence resulted in injury. These negotiations are
usually hard because even though the patients cannot show the physician's negligence, they ask for compensation. At the end
of these negotiations, both parties prefer to go to trial. Number of claims increase as the number of patient increases. As an
example, a private hospital groups' numbers are given in this study. The number of claims through 2012-2016.
Infection Prevention & Control
Patient Safety & Nursing Education